PETCO's Partners: They may be diverse but they all share one ambitious vision.
Think of PETCO as the catalyst behind a series of events in which each event is the result of the one preceding and the cause of the one following. A chain reaction that has already and still will spread far and wide. The idea is simple: create an organised and committed network of resin producers, packaging designers, converters, brand owners, retailers, consumers, educators, collectors, recyclers and give them access to a host of PET recycling resources and financing, providing them with the spark they need to make a better life for themselves and their families, employees and suppliers, who will in turn have the means to help people close to them, and so on with a multiplier effect.
PETCO acknowledges our partners who share an ambitious vision to shape waste management practices in Kenya:
Our Government Partners
We work with many levels of Government to assure them of the PET Industry's continued support of the concept of Extended Producer Responsibility, and to actively improve the way that waste is managed, reducing the amount of waste that goes to landfill, boosting the Green Economy and sustaining green growth.
Our Industry Partners – Shareholder Members
Shareholder Membership is reserved for companies who pay levies and grants, and for whom shareholding and voting is reserved.
Thanks and credit for funding PET recycling in Kenya goes to the organisations who pay the PET recycling levy on each and every tonne of raw material that they purchase; plus the brand owners, raw materials producers and retailers who support recycling with grants-in-aid:
Grants

Coca-Cola Southern and East Africa (SEABU)
Unilever Kenya Limited
Naivas Limited
Tuskys Supermarket Company
Levies

Kevian Kenya Limited
Coca-Cola Beverages Africa Limited
Highlands Mineral Water Company Limited
Coastal Bottlers Limited
Almasi Beverages Limited
BIDCO Africa
BIO Foods Limited
Mayers Still Water Limited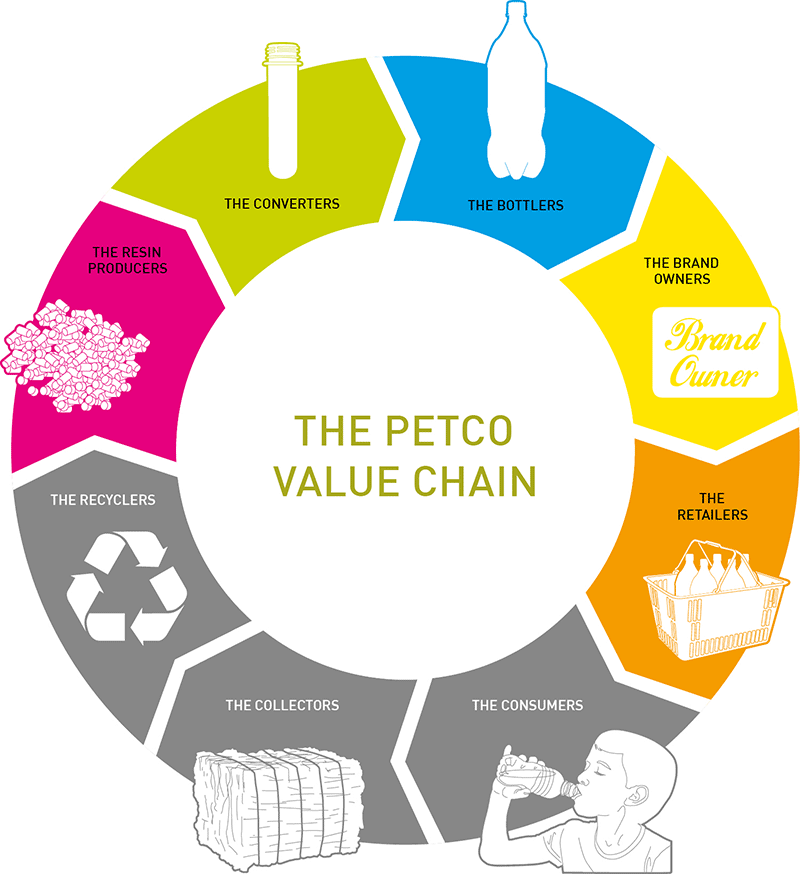 Our Industry Partners – Associate Members
Our Associate Membership programme involves a diverse group of individuals and companies. It enables anyone from a not-for-profit organisation to a school, from a collector to a manufacturer, to become a member of PETCO. The common thread is a strong belief in supporting recycling.
---
Associations
PETCO acknowledges our partners who share an ambitious vision to shape waste management practices in Kenya.